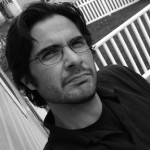 Bob Cesca of Bob & Chez podcast & The Daily Banter (among others); Call in Hr 2 (10:00am EST / 7:00am PST)
br>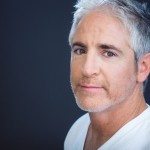 Carlos Alazraqui of Fox's 'Bordertown' & 'The Sexy Liberal Show' IN STUDIO for Hr 3 (11:00am EST / 8:00am PST)
br>
Top Stories:
Trump holds a rally in Florida, where he declares himself to be the winner of the debate, while many of his logic-challenged supporters outside wholeheartedly agree with the idea that he would make a better leader than Hillary Clinton, while screaming at reporters to leave. Lovely.
br>
Joe Biden slams Trump's debate performance, stating that it takes a terrible person to enjoy profiting off the misery of others, referencing Trump's pride in not paying taxes and taking advantage of a collapsing housing market.
br>
President Obama gives a phone interview stating that the options are very clear, as Clinton has the temperament and experience to do the job, while "the other guy" obviously doesn't. It appears Obama is so sick of Trump he can't even bear to mention his name yet again, and it's hard to blame him.
br>
And Hillary, all smiles, is asked about Trump's claim that his microphone wasn't working well (sounded fine to viewers at home!), to which she says he must have been having a bad night if that's what he blames his performance on.