SEXY LIBERAL PHILADELPHIA JUST ANNOUNCED! ON SALE NOW!!! July 24th at the Walnut Street Theater
Bob Cesca of Bob & Chez podcast & The Daily Banter (among others) in for Hr 2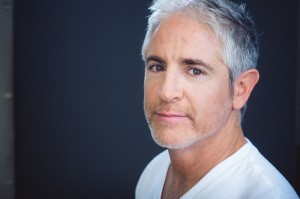 Carlos Alazraqui of Fox's 'Bordertown' & 'The Sexy Liberal Show' IN STUDIO for Hr 2
Dana Goldberg IN STUDIO for Hr 3
NEXT SEXY LIBERAL SHOW: May 7, Pantages Theatre, Minneapolis, MN
Top Stories
Thanks to Tuesday's election in Indiana, both Republican and Democratic voters seem to be in a bit of a haze over the results.
For once, Indiana mattered in the presidential primary elections last night, as a massive win by Donald Trump pushed Sen. Ted Cruz to get out of the race. Gov. John Kasich said he would continue, but with Cruz out, there's no real chance of a contested convention – foreclosing any slim chance Kasich had left. Still, effectively Donald Trump – the man KKK leaders have said would be perfect for the job, and Sen. Elizabeth Warren destroyed on Twitter on Tuesday – is now the effective nominee for the GOP.
On the Democratic side, even though Sen. Sanders won the popular vote, he only netted six delegate votes against Clinton. And even though he's been mathematically eliminated, Sen. Sanders insists he's continuing on.