Bob Cesca of Bob & Chez podcast & The Daily Banter (among others) call in for Hr 1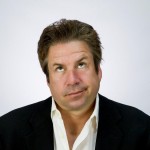 John Melendez, Comedian, Writer, Producer – LIVE, IN STUDIO – HR 2

Maria Shriver, journalist, activist, author, former First Lady of California, call in for Hr 2
Dana Goldberg, Comedian, IN STUDIO for Hr 3
TOP STORIES
It was another primary Tuesday, and – no surprise – Donald Trump won the Republican primary in Oregon. For the Democrats, however, Clinton and Sanders split the night, with Sec. Clinton winning by a razor-thin margin in Kentucky, while Sen. Sanders won by nine percent in Oregon. That may sound like a great win for Sanders – his first in a closed primary state. But in order for it to have really been great for the Sanders campaign, he needed to win Oregon by 20 and he needed to win Kentucky by a solid margin, neither of which happened.
Those two contest results, lumped together with the events of the weekend in Nevada, the current reported rift between labor and environmentalists, and capped by Sanders' threatened ultimatum to the DNC in his speech Tuesday night, make the current Trumpster fire in the GOP look positively cozy compared to sudden explosion on the Left. It's even made some comment openly if Sanders wants to be the Ralph Nader of 2016.
On the right, it was a downright lovefest between Fox's Megyn Kelly and Donald Trump on Tuesday night, even if more of his lies and chicanery were exposed. Trump also stumbled on Tuesday in an interview with Reuters, saying he'd be winning to meet with North Korea's Kim Jong Un – after last week making it clear he might not want to meet with the Prime Minister of the UK.
In the midst of all this, President Obama just kept doing what real progressives do, making progress by boosting the pay of millions through expansion of labor overtime rules.