Michael Tomasky of The Daily Beast in Hr 1
Hillary's 'Hack Supporters' Have Skin in the Game. Bernie''s Dreamers? Not So Much.
Bob Cesca of Bob & Chez podcast & The Daily Banter (among others) in for Hr 2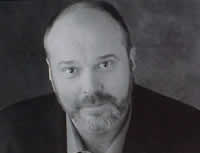 Rick Overton IN STUDIO for Hr 3
Top Stories
On Tuesday, the Supreme Court handed down a win for Labor, and there may be another win coming this summer for advocates of the ACA and women's health care. And speaking of Supreme Court wins, it seems the GOP blockade of President Obama's nominee to SCOTUS is also crumbling.
The fight in North Carolina over an anti-LGBT law is also heating up, as execs from Bank of America have now joined execs from 80 other companies in calling out the bigotry.
Donald Trump's campaign manager Corey Lewandowski was arrested Tuesday for assaulting a female reporter earlier in the year – and of course, Trump is standing behind him, fighting the charges. In a video released by police, however, it's obvious Lewandowski is guilty. At a CNN town hall last night, both Cruz & Kasich said they would fire anyone on their staff who acted similarly.
All three Republican candidates also took the gloves off last night, making it clear they will not support each other, no matter which of them gets the nomination.
On the Democratic side, both Sanders and Clinton appear to be preparing for an April debate in Brooklyn. Meanwhile, Fmr. Sec. Clinton has already starting hitting Donald Trump in her latest ad.