Chris Lavoie, former executive producer, joins us in-studio in HR1 (9:00AM ET/6:00AM PT)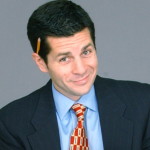 Dean Obeidallah of The Dean Obeidallah Show weekdays on SiriusXM Insight (Ch. 121) in Hr 1 (9:30am EST / 6:30am PST)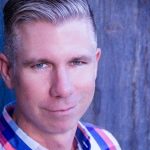 Travis Bone, former Associate Producer of the Stephanie Miller Show, joins us in HR2 (10:00AM ET/7:00AM PT)
CIA and terrorism expert Malcolm Nance joins us by phone in HR 2 (10:30am EST / 7:30am PST)
TOP STORIES
President Donald Trump paid $38 million in taxes on more than $150 million in income in 2005, the White House said, responding to an MSNBC report that the network had obtained two pages of the returns.
The chairman of the U.S. Senate Intelligence Committee said on Tuesday he plans to hold public hearings on possible links between President Donald Trump's campaign and Russia, although he did not say when they would take place.
The White House and congressional leaders said on Tuesday they were weighing changes to their plan to dismantle the Obamacare health law as Republicans' questions mounted following an estimate that it would cause 14 million Americans to lose insurance next year.