Dean Obeidallah of The Dean Obeidallah Show weekdays on SiriusXM Insight (Ch. 121) in Hr 1 (6:30)
Bob Cesca of Bob & Chez podcast & The Daily Banter (among others) call in for Hr 2 (7:06)

Tom Kenny, Actor & Comedian, Voice of Spongebob call in for Hr 2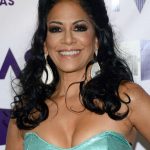 Sheila E, Queen of Percussion, Musician, Producer, Writer, Humanitarian (7:50-7:58)
Carlos Alazraqui of Fox's 'Bordertown' & 'The Sexy Liberal Show' IN STUDIO for Hr 3
Top Stories
Another day, another act of terrorism, this time in another of the world's busiest airports, in Istanbul, Turkey. At last check, 41 people had been killed – and no surprise, Donald Trump was ramping up the fear and hate rhetoric again, claiming that waterboarding would be a good idea.
That blast of bombast followed a day where Trump gave a trash pile of a speech on trade – which seemed appropriate, given that he was literally standing in front of a garbage pile. If he'd been standing in front of a dumpster on fire, the internet couldn't have had a more apt visual metaphor.
Sec. Clinton campaigned in Denver and L.A. on Tuesday, deftly taking on the release of the 2 year trash pile that was the eighth Benghazi report – and which effectively vindicated her, once again. Clinton also focused on the economy, and those who've felt left out, as well as the terrorist attack in Istanbul.
Sen. Warren hit the campaign trail vis TV yesterday, going on The View and making it clear to bullies like Trump and Fmr Sen. Scott Brown that Warren will not be bullied by anyone, and that she and Clinton will definitely be taking on Wall St.
And while Sen. Bernie Sanders has yet to formally endorse Clinton, he too hit the TV circuit, making it clear that he's been keeping the Democratic Party platform honest, to help working people.