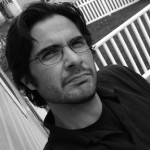 Bob Cesca of Bob & Chez podcast & The Daily Banter (among others); Call in Hr 2 (10:00am EST / 7:00am PST)
Comedian Chris Bonno joins us In Studio in HR3 (11:00am EST/ 8:00am PST)
Professor Daniel Brezenoff will join us in HR 3 (11:30am EST / 8:30am PST) to discuss his record-breaking Change.org petition
TOP STORIES
President-elect Donald Trump is claiming credit for a $50 billion investment in the United States by a Japanese tech conglomerate — a deal he says wouldn't have happened without him.
Last night, Trump formally introduced his pick to head the Secretary of Defense, General James "Mad Dog" Mattis, as he brought his "thank you" tour to Fayetteville, North Carolina.
Meanwhile, Boeing called out Trump after he tweeted to Boeing claiming he wanted to "cancel his order" for Air Force One because the plane would cost $4 billion – without citing any references as to how he got those figures. Boeing corrected Trump stating the cost would be aroun $170 million.