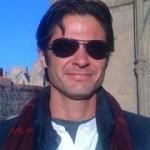 Bob Cesca of Bob & Chez podcast & The Daily Banter (among others); Call in Hr 2 (10:00am EST / 7:00am PST)
br>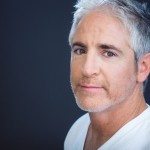 Carlos Alazraqui of Fox's 'Bordertown' & 'The Sexy Liberal Show' IN STUDIO for Hr 3 (11:00am EST / 8:00am PST)
br>
Top Stories
After a week of manufactured stories about Hillary Clinton's supposed health problems, Hillary stops by Jimmy Kimmel and jokes that he should take her pulse. She also discusses the very sad and very real fact that she must prepare for debates with Donald Trump, and hopes it will give undecided voters a chance to see what she's about, such as not inciting racial tension or encouraging her supporters to beat people up for her.
br>
Donald Trump's campaign releases a letter from a doctor declaring him to be the healthiest person to ever run for president. Dr. Sanjay Gupta calls BS on the document, which has hyperbole so bold it would make North Korea propagandists blush.
br>
Trump campaign manager Kellyanne Conway is still making the rounds to defend Trump from his own stupid words. This time she's saying he doesn't really mean to be backtracking on his immigration plans, just that he has very strong views and needs to consult people who know more about it (and are smarter than him).
br>
And a pregnant doctor stops by CNN to discuss how not to become a mosquito buffet during the Zika crisis.