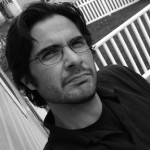 Bob Cesca of the Bob and Chez Show podcast and Salon.com joins us at 10am EST / 7am PST
br>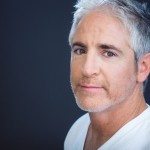 Comedian and voice actor extraordinaire Carlos Alazraqui currently appearing on Bordertown, joins us in Hr. 3 (11am EST / 8am PST)
br>
Top Stories
After Donald Trump declared he would not 'pivot' in his campagin, he has demoted campagin manager Paul Manafort and hired Breitbart News chairman Steve Bannon, a former Goldman Sachs banker with no experience running a political campaign. Bannon will be Trump's third campaign manager to date, after Corey Lewandowski and Paul Manafort both stepped down amid controversy.
br>
After saying earlier this year he would surround himself with "the best people" Trump's colleagues continue to elicit controvery. Reports have said that Former Fox News chairman and accused sexual harasser Roger Ailes has been advising the campaign, which the Trump camp denies. As the Trump campaign is set to receive it's first classified briefing today, there are concerns about him bringing along former Defense Intelligence Agency head Michael Flynn who was previously paid by Russian Televsion to speak at their 10th anniversary gala.
br>
Trump gave a speech last night in suburban Milwaukee where he discussed the nation's inner cities. With Wisconsin Gov. Scott Walker at his side, Trump seemed to be trying to appeal to minority and independent voters, touting himself as the law and order candidate and saying that inner city neighborhood needed more police. His speech was given in Washington County which has an African-American population of 1.2%.
br>
Famed news commentator John McLaughlin has passed away, after missing the first episode of his show "The McLaughlin Group" in 34 years just two days earlier. Cause of death is unknown at this time.
br>
Finally, in Rio, American gymnast Simone Biles scored her 4th Olympic gold medal, while also scoring a kiss from celebrity crush Zac Efron.