TODAY Indiana (Open Primaries, Both Parties)
Dean Obeidallah of The Dean Obeidallah Show on SiriusXM Insight (Ch. 121) in Hr 1

Chris Hardwick of @Midnight on Comedy Central & his new special "FunComfortable" in Hr 2
Charlie Pierce of Esquire.com in for Hr 2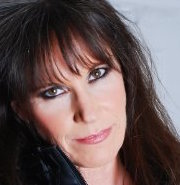 Jody Hamilton of the 'From The Bunker' podcast & more LIVE in studio for Hour Three!
NEXT SEXY LIBERAL SHOW: May 7, Pantages Theatre, Minneapolis, MN
Top Stories
It's another Tuesday, and another election day, this time in Indiana, where the outcome for both Democrats and Republicans has a possibility of ending the primary season a bit early.
Meanwhile, Hillary Clinton and Donald Trump already appear to be moving into general election mode. Unsurprisingly, Trump is already throwing veiled threats at Clinton, while she's made it clear, she will be standing up for herself – or as Trump calls it, playing the woman card.
Elsewhere, Puerto Rico defaulted on millions of dollars of debt on Monday, while the GOP Congress seemed to continue its year of doing nothing. Recent polling seems to show that like Trump's misogynic effects on women, Republicans in Congress doing nothing to help the Hispanic majority of Americans in Puerto Rico may drive other hispanic Americans away from the GOP this fall.
Add that to the list of other problems Republicans are facing going into this fall's elections – including math – and things just keep getting darker for those on the right.
Maybe they should just become Sexy Liberals. We have more fun & more concerts anyway,