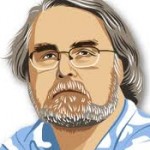 Charlie Pierce of Esquire.com in for Hr 2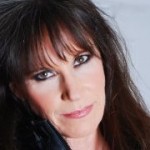 Jody Hamilton of the 'From The Bunker' podcast & more LIVE in studio for Hour Three!
Top Stories
As America returns from a long Memorial Day weekend, the Democratic primary heads into the final stretch, with primaries in six states happening next Tuesday. Sen Bernie Sanders continues to say somewhat confusing things about unifying Dems, but one key message he keeps repeating is clear: He'll do whatever it takes to help beat Donald Trump. If you understand math, that means he's going to be supporting Hillary Clinton & urging his supporters to do the same.
Meanwhile, the Trumpster fire continues in the GOP, as the Republican nominee Donald Trump and his campaign continue to stumble and fight with everyone. Trump's lies keep piling up too; on donations to veterans, on immigration, and over the weekend, on the drought in California. Trump said the drought was over – which is news to scientists, who know that California is still suffering the worst drought in 500 years.
The Republican Party seems to be in even worse shape, as former young leaders in the GOP like Marco Rubio are apologizing for their previous critiques of Trump, and now pretty much bowing to whatever Trump wants.
For those people who still think a third party effort in America today is viable (It's not – again, do the math), the Libertarian Party chose their Presidential & VP candidates over the weekend, after a parade of potential nominees — including at least one candidate who stripped naked, live on C-SPAN.
That act alone will certainly qualify as memorable, though that's certainly not what Memorial Day is supposed to be about.