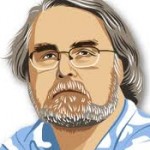 Charlie Pierce of Esquire.com in for Hr 2 (7:30)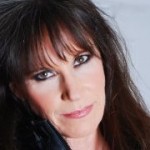 Jody Hamilton of the 'From The Bunker' podcast & more LIVE in studio for Hour Three!
Top Stories
Even while America is still reeling from the massacre in Orlando over the weekend, time marches on, with several semi-important events of note today. Today is the last primary election day this year (HALLELUJAH!), as residents of Washington, DC, voting on the Democratic ballot get to stand and be counted today. It's also supposed to be a semi-holiday for Americans – Flag Day, when we celebrate the Congress' adoption of the first American flag on June 14, 1775. Last, and certainly least, it's also the 70th birthday of the orange proto-fascist Donald Trump.
As more and more info comes out about the massacre in Orlando, the facts continue to pile up that this incident is more about bigotry and guns than it is any other subject, even if many on the right are still scrambling to avoid talking about those topics. Democrats in Congress have made it clear, they will be bringing new gun safety bills up for votes, regardless of what the Republican majority wants.
Surprisingly, not everyone on the right is saying what you might think. Some Republican legislators have begun leaking that they might finally be in favor of some new gun safety legislation. Even Fox host Bill O'Reilly admitted on Colbert last night that he'd be in favor of a new assault weapons ban.
Meanwhile, Pride celebrations around the country, while beefing up security, are continuing loud and proud – and Democrats are even standing up for gay men, saying there should be an end to the ban on gay men donating blood.
Things can change. We are #StrongerTogether. Let's do what it takes.