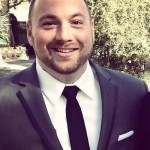 Karl Frisch, Executive Director of Allied Progress, Via Phone in Hr 1
Dean Obeidallah of The Dean Obeidallah Show on SiriusXM Insight (Ch. 121) in Hr 1
Jacki Schechner, Health & Political Guru in Hr 2
Tom Brokaw will re-schedule with us soon.
Monique Marvez, Comedian & host of "The Monique Marvez Show" on KFI AM 640 IN STUDIO,in Hr 3
Top Stories
Taxes, whining, and racism – just your basic mix of modern GOP politics – continues on today, even as Donald Trump meets with Speaker Paul Ryan and others at the GOP Headquarters in DC. It's likely Trump will dodge many of their questions, just as he continues to dodge the demand for his tax returns.
Someone Trump can't dodge is Sen. Elizabeth Warren, who's pretty much had it with Trump's bluster, sexism, racism, ignorance, and arrogance. She's taken to kicking Trump's ass on Twitter, even while Sec. Clinton blasts Trump on the campaign trail for not releasing his taxes – something she's released over two decades of.
Trump seems to be bringing out the rest of the most well-known right-wing troglodytes too. George Zimmerman has decided to sell the gun he used to kill Trayvon Martin, Ted Nugent has released a fake video where Bernie Sanders shoots Hillary Clinton, and even Heidi Cruz is getting into the act, comparing her husband's failed campaign to the fight against slavery.
Elsewhere, in North Carolina, pro-LGBT forces keep fighting back against the bigotry & ignorance of that state's recent anti-trans bathroom law, as students in N.C. are suing their state. They've got allies though in the Target Corporation, as Target's CEO says they won't cave on their trans-friendly bathroom policy.