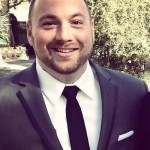 Karl Frisch, Executive Director of Allied Progress, via phone (Hr 1 – 6:06)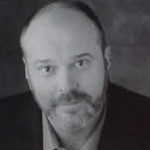 Rick Overton, Emmy Award Winning Actor, Comedian, Activist IN STUDIO Hr 3
Top Stories
So… What did you DO about gun safety in America in the last 24 hours? If you're a Democratic member of the U.S. Senate, you most likely finally stood up and said "Enough!" After a 14 hour 51 minute filibuster began by Senator Chris Murphy of Connecticut, a long list of Democratic Senators – and two Republican Senators, Sen. Ben Sasse and Sen. Pat Toomey – held the floor of the U.S. Senate, demanding a vote on two major gun safety bills: Expanding background checks to be truly universal, and the so-called 'No Fly-No Buy' bill, which would prevent anyone on the official terrorism watchlists from buying any firearms.
Sec Clinton also made it clear she stood with Democratic members of the Senate in their efforts, as did many famous Americans, including Oprah Winfrey, who officially endorsed Hillary Clinton for President yesterday.
Most Republicans did what Republicans have gotten very good at doing lately; staying quiet, and avoiding reporters and the media.
That really shouldn't be much of a surprise, considering their nominee for president, who has dragged Republican favorability ratings to all time lows. He's done it through a series of lies, slanders, and hypocrisy, including claiming the LGBTQAI community supports his comments after Orlando, that U.S. soldiers stole money from the government in Iraq, and that President Obama is secretly in league with the terrorists.
And it's only June.
Plenty of time for YOU to do something too. #StrongerTogether