David Corn, Chief Washington bureau for Mother Jones via phone in Hr 1 (10am EST / 7am PST)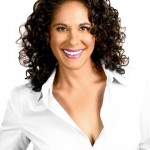 Dana Goldberg, Comedian, IN STUDIO for Hr 3 (11am EST / 8am PST)
TOP STORIES:
President Donald Trump on Wednesday started to reshape US immigration enforcement policies via executive action, taking his first steps toward fulfilling some of the most contentious pledges that defined his campaign — building a border wall and speeding the deportation of undocumented immigrants.
Tiffany Trump, Steve Bannon, Steven Mnuchin are registered to vote in multiple states, which was uncovered by journalists after President Trump called for an investigation into voter fraud, alleging that registration in two states could be an indication of fraudulent activity.
Mary Tyler Moore, whose witty and graceful performances on two top-rated television shows in the 1960s and '70s helped define a new vision of American womanhood, died on Wednesday. She was 80.