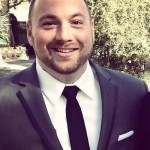 Karl Frisch, Executive Director of Allied Progress – via phone (Hr 1 – 6:06)
br>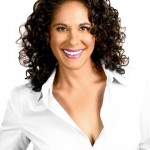 Dana Goldberg, Comedian, IN STUDIO for Hr 3
br>
Top Stories
It's Thursday, nearly the end of another disastrous week for Donald Trump, and once again, he still can't seem to understand that words matter, especially for someone wanting to be President of the United States.

After effectively threatening Hillary Clinton's life earlier in the week, and being called out on it by nearly every sane person in America, regardless of political affiliation, Trump once again used his little baby hands to metaphorically shove his foot into his mouth, as he claimed that President Obama was the founder of ISIS & Hillary Clinton was the cofounder.

In Trump's favor, he wasn't the most disturbed man in Trump Tower on Wednesday. That dishonor belonged to a Trump supporter who thought climbing the outside of the tower with suction cups would be the best way to schedule a meeting with Donald.

Back in the sane world, Hillary Clinton continued to talk about policy this week, especially jobs and economic policy, which she'll cap with a major address later today. Clinton also continues to choose her words carefully, writing an op-ed in the Deseret News reaching out to moderate sane Republicans in Utah, just as she was doing in a speech in Florida. She's not promising to move their way on policy – she's simply appealing to them on the fact that she's currently the only sane candidate running for President from a major political party.

Meanwhile, at the Olympics, the United States continued to dominate – especially with our female athletes. Team USA picked up more medals in the pool, and cyclist Kristin Armstrong made history with her third straight cycling gold medal.

We could honestly hope nothing more bizarre comes out of the Trump camp before the weekend – but we all know that would be pointless.