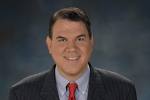 • Rep. Alan Grayson (D-FL) calls in at 10am ET / 7am PT to talk about the latest on Syria, the situation in Kenya, and the GOP efforts to shut down the Government
• Hal Sparks calls in at 11am ET / 8am PT for a Hal Sparks Birthday edition of Humpdays With Hal
• Sen. Ted Cruz (R-TX) took to the Senate floor just after 2:41 p.m. on Tuesday, vowing to speak in opposition to the Affordable Care Act "until [he] is no longer able to stand." Cruz read Dr. Seuss' "Green Eggs and Ham" as he wished his children goodnight from the Capitol.
• When open enrollment begins on the online, state-based marketplaces established under Obamacare, premiums nationwide are expected to be around 16 percent lower than originally predicted, Health and Human Services said in a new report released today.
• Iranian President Hassan Rouhani said Tuesday his nation is prepared to resume negotiations over its disputed nuclear program – but only under certain conditions. Rouhani told the U.N. that he is also open to talks with the United States "to manage differences."
• Kenya's president proclaimed victory Tuesday over the al Qaeda-linked terrorists who stormed a Nairobi mall, saying security forces had "ashamed and defeated our attackers" following a bloody four-day siege in which dozens of civilians were killed.