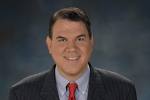 • Rep. Alan Grayson (D-FL) calls in at 9am ET / 6am PT to give us his impressions of President Obama's address regarding Syria last night
• Sexy Liberal Hal Sparks joins us in the Los Angeles Bureau at 11am ET / 8am PT for another edition of Humpdays With Hal
• President Barack Obama pledged on Tuesday to explore a diplomatic plan from Russia to take away Syria's chemical weapons, but voiced skepticism about it and urged Americans to support his threat to use military force if needed.
• Public Advocate Bill de Blasio completed his surge from seemingly nowhere in New York City's mayoral primary Tuesday by taking a commanding lead on his Dem opponents, hovering near the threshold needed to avoid a runoff. The night also marked the end of political comebacks for Anthony Weiner and Eliot Spitzer.
• Voters ousted two Colorado Democratic lawmakers Tuesday in the state's first ever legislative recall, launched over their support for stricter gun laws after last year's mass shootings.
• House Republican leaders are moving forward with a bill that would extend government funding until mid-December, averting a government shutdown but forcing the Democratically-controlled Senate into a vote on defunding the 2010 health care reform law.