• Comedian Carlos Alazraqui joins us in the Los Angeles Bureau at 9am ET / 6am PT to talk about his show at The Marin Showcase Theatre on Friday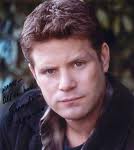 • Actor Sean Astin calls in at 9:30am ET / 6:30am PT to talk about his Kickstarter campaign to fund his new political web show, "Vox Populi"
• Actorvist Melissa Fitzgerald joins us in the Los Angeles Bureau at 10am ET / 7am PT with her West Wing Co-Star Josh Singer, writer of the new movie "The Fifth Estate"
• Sexy Liberal Hal Sparks joins us in the Los Angeles Bureau at 11am ET / 8am PT for another edition of Humpdays With Hal
• President Barack Obama is ready to talk even on Republicans' terms, he insisted Tuesday, so long as Congress acts first to end the government shutdown and raise the debt ceiling — even for a short period. House Speaker Boehner immediately rejected the idea.
• President Obama will nominate Federal Reserve vice chair Janet Yellen to succeed Ben Bernanke as chairman of the nation's central bank, the White House said Tuesday. She would be the first woman to lead the Fed.
• Supreme Court Justices yesterday heard the latest challenge to campaign finance reforms enacted after the abuses of the Watergate era. The question before the court is whether limits on individual contributions to candidates and political parties violate the First Amendment.