• Michael Tomasky of The Daily Beast calls in at 9:30am ET / 6:30am PT to talk about John Boehner vs GOP Exremists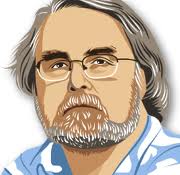 • Charlie Pierce of Esquire's Politics Blog calls in at 10:30am ET / 7:30am PT to talk about events at the shopping mall in Kenya
• Kenyan security forces battled al Qaeda-linked terrorists in an upscale mall for a fourth day Tuesday in what they said was a final push to rescue the last few hostages in a siege that has left at least 62 people dead.
• President Obama and his Iranian counterpart, Hassan Rouhani, will be at the United Nations together today. The White House has said no meetings are planned, but hasn't ruled out at least a handshake, which would be historic between leaders of the two nations.
• Sen. Mitch McConnell (R-KY) has announced he won't oppose moving forward with the House-passed legislation to fund the government, breaking with Ted Cruz and tea party conservatives on a key procedural issue.
• In an unguarded moment at the United Nations on Monday, President Barack Obama joked that he was able to successfully quit smoking six years ago "because I'm scared of my wife."
• Former President George W. Bush, who quit playing golf shortly after the Iraq war began in 2003, said critics of President Obama's zeal for the sport are off-base.