• The Rude Pundit calls in at 9:30am ET / 6:30am PT to talk about the GOP's lack of compromise in the government shutdown standoff
• Eric Boehlert of Media Matters calls in at 10am ET / 7am PT to talk about media coverage of the possible GOP government shutdown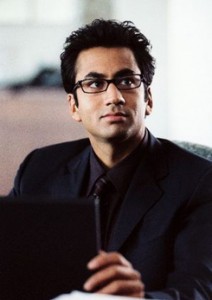 • Actor and activist Kal Penn calls in at 11am ET / 8am PT to tell us about his new CBS comedy series "We Are Men"
• Lee Fang of "The Nation" calls in at 11:30am ET / 8:30am PT to tell us about the GOP's hypocritical ObamaCare fans
• House Republicans pushed through a spending plan early Sunday morning that would delay Obamacare for a year and repeal its tax on medical devices. The vote makes the chances of a government shutdown tomorrow increasingly likely.
• President Obama and Israeli Prime Minister Benjamin Netanyahu are set to meet today, and the two leaders are set to discuss negotiations with the Palestinians, developments in Syria, and Iran. The topic of Iran is likely to be contentious with the recent thaw in relations between Iran and the US.
• Americans remain deeply divided on the Affordable Health Care Act, with half confused about how it works or worried about how much it will cost them, a new NBC News / Kaiser poll shows. Just 24 percent said they were enthusiastic.