• Actor-vist Melissa Fitzgerald joins Steph in the New York Bureau at 9am ET / 6am PT to talk about the news of the day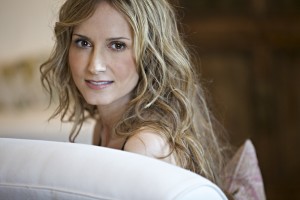 • Out country singer Chely Wright joins Steph in the New York Bureau at 11am ET / 8am PT to tell us what she's been up to lately
• President Obama yesterday accused Republicans of political extortion, saying they are trying to "blackmail a president" by threatening to shut down the government or refuse to raise the debt ceiling unless he agrees to gut his signature health care law.
• The five permanent members of the deeply divided U.N. Security Council reached agreement Thursday on a resolution to eliminate Syria's chemical weapons, a major step in taking the most controversial weapon off the battlefield of the world's deadliest ongoing conflict.
• The Navy ordered an investigation into the deadly Washington Navy Yard shooting on Thursday, and the D.C. medical examiner released the gunman's remains. The investigation will also look into the shooter's mental health background as well as his military record.
• Sen. Wendy Davis, the Texas state senator who gained national attention for a filibuster against statewide abortion restrictions, is planning to run for governor of the state in 2014.