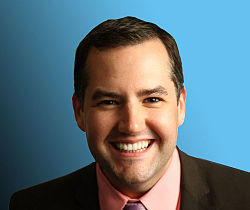 • Ross Matthews of the new E! show "Hello Ross" calls in at 10:20am ET / 7:20am PT to tell us about his new pop culture show
• Sexy Liberal John Fugelsang will be calling in periodically through the morning from his movie set for "Fridays With Fugelsang"
• U.S. Secretary of State John Kerry and Russian Foreign Minister Sergey Lavrov said Friday that the prospects for a resumption in the Syria peace process are riding on the outcome of their chemical weapons talks.
• Congressional leaders in both parties made clear there is no clear path forward in avoiding a government shutdown in just over 18 days, after which all but the most essential government services would cease for lack of money.
• Many civilians were killed when Taliban insurgents launched a major attack on a U.S. Consulate in western Afghanistan early Friday, the American envoy to the country said. Civilians and contractors who worked for the consulate in Herat were among the victims.
• With rain still falling and flooding and the threat of more still real, rescuers are struggling to reach dozens of people cut off by flooding in Colorado mountain communities, while residents in the Denver area and other downstream communities were warned to stay off flooded streets.