• Bob Cesca of "The Bob & Chez Show" and Salon calls in at 10am ET / 7am PT to talk about GOP attacks on The Pope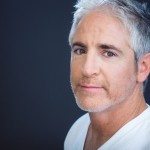 • Comedian and actor Carlos Alazraqui joins us in the Los Angeles Bureau at 11am ET / 8am PT for "Coffee With Carlos"
• President Obama will deploy the full pageantry of the White House as Pope Francis speaks directly to Americans for the first time today. Thousands will gather in the shadow of the Washington Monument for a glimpse of the man whose humility and love for the poor has electrified the Catholic Church.
• Hillary Clinton yesterday rolled out a plan to crack down on high prescription drug costs. Clinton's plan is premised on leveraging the nation's bargaining power to get better deals for patients on Medicare and implementing new rules to ensure consumers aren't exploited.
• Presidential candidate Sen. Bernie Sanders received a warm welcome from federal contractors striking on Capitol Hill today, telling them at a rally before Pope Francis' arrival in the United States that they have the right to earn $15 an hour and to form a union.
• Yogi Berra, the baseball legend who crouched behind homeplate for the New York Yankees over the span of almost two decades, died Tuesday at the age of 90. He coined the trademark phrase, "it's not over till it's over" — probably the most familiar of what have become known collectively as Yogi-isms.