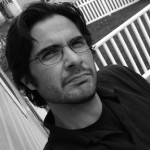 • Bob Cesca of "The Bob & Chez Show" podcast and Salon.com, calls in at 10am ET / 7am PT to talk about hate speech against Planned Parenthood
• Comedian and actor Carlos Alazraqui joins us in the Los Angeles Bureau at 11am ET / 8am PT for "Coffee With Carlos"
• U.S. presidential candidate Donald Trump appealed to veterans on Tuesday by saying a Trump administration would let them go to private hospitals and see private doctors if the Department of Veterans Affairs failed to provide decent care. Once again, Trump provided no specifics regarding his plan.
• More than half of the tax cuts proposed in former Florida Gov. Jeb Bush's (R) tax plan would flow to America's wealthiest citizens, according to a report released by the nonpartisan group Citizens for Tax Justice, which advocates for "requiring the wealthy to pay their fair share."
• Rowan County clerk Kim Davis of Kentucky suffered another legal setback Tuesday when a federal appeals court denied her request to be exempted from a gubernatorial directive to comply with the Supreme Court's June decision on same-sex marriage.
• Sen. Mitch McConnell (R-KY) presented Senate Dems with an ultimatum last night: Allow a simple majority vote on a resolution meant to sink the Iran nuclear deal, or face another vote tying the Iran deal to Iran's recognition of Israel and the release of four Americans held in Iran.