• Michael Tomasky of "The Daily Beast" calls in at 10am ET / 7am PT to talk about Bill Maher's spat with Ben Affleck over Islam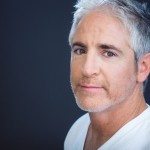 • Carlos Alazraqui joins us in the Los Angeles Bureau at 11am ET / 8am PT for another edition of "Coffee With Carlos"
• Officials in Baghdad say that militants with ISIS have downed an Iraqi military helicopter near the refinery town of Beiji, killing the two pilots on board. This is the second Iraqi military helicopter shot down over Beiji by ISIS militants in one week.
• Four men were arrested Tuesday in London on suspicion of planning an act of terrorism, one that the city's police commissioner described as "quite a serious case." Islamic terrorism was "the clear reason" for the plot, according to a source.
• Bureaucracy and red tape are slowing the budding Ebola aid effort in West Africa, aid groups complain. The U.S. government now says 4,000 troops will be deployed in Liberia alone to help distribute supplies. The response from aid organizations: Hurry up.
• A federal appeals court declared gay marriage legal in Idaho and Nevada on Tuesday, setting the stage for couples to marry in Las Vegas, the self-proclaimed wedding capital of the world.