• Michael Tomasky of The Daily Beast calls in at 10am ET / 7am PT to talk about problems with the ObamaCare website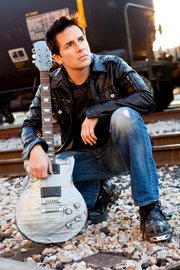 • Sexy Liberal Hal Sparks joins us in the Los Angeles Bureau at 11am ET / 8am PT for another edition of Humpdays With Hal
• The nation today will hear from both President Obama and Health and Human Services Secretary Kathleen Sebelius about the ongoing problems associated with the Affordable Care Act. Both leaders are expected to say they just need more time to make the law work smoothly.
• The White House argued Tuesday that President Obama didn't mislead the public when he repeatedly promised Americans "If you like your health plan, you will be able to keep your health plan" under the Affordable Care Act.
• The nation's top intelligence official told Congress on Tuesday that the U.S. has been snooping on friendly foreign leaders for years, and getting spied on by allies in return. Director of National Intelligence James Clapper gave the impression he didn't know what all the fuss was about.
• It took all day before the Cardinals finally arrived in Boston, trailing the Red Sox 3-2 going into Game 6 on tonight. Their flight took off about 9:10 p.m. EDT after a delay that appeared to last around 6 hours and landed shortly after 11 p.m.