• Susan Bennett, better known as the voice of Siri, calls in at 9:50am ET / 6:50am PT to tell us about her ubiquitous voice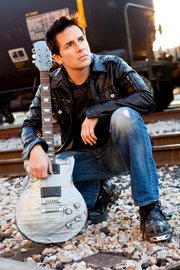 • Sexy Liberal Hal Sparks joins us in the Los Angeles Bureau at 11am ET / 8am PT for Humpdays With Hal
• President Obama has turned to longtime adviser Jeffrey Zients to provide management advice to help fix the flailing health care marketplace website. Zients is a former acting director of the Office of Management and Budget and a veteran management consultant.
• Health and Human Services Secretary Kathleen Sebelius should be "held accountable" for the botched rollout of the Affordable Care Act's health insurance exchanges, Rep. Paul Ryan, R-Wis., said yesterday.
• As police tried to piece together how and why a seventh-grader shot and killed a teacher and wounded two other students at his Sparks, Nevada school, recordings of the first calls to police captured the horror and chaos he unleashed.
• Republican Sen. John McCain says he's considering running for a sixth term in 2016, the year he turns 80.
• Apple rolled out the fifth generation of its market-leading tablet, called the iPad Air, Tuesday. Among its new features, the iPad will weigh 1 pound, down from 1.4 pounds. It's 20% thinner and 28% lighter than the current fourth-generation iPad.