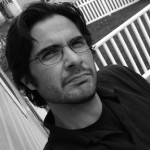 • Bob Cesca of "The Bob & Chez Show" podcast and Salon.com calls in at 10am ET / 7am PT to talk about the Benghazi witch hunt farce
• Paul Ryan told House Republicans Tuesday night that if some conditions were met, he would "gladly serve" as Speaker, even though, as he told reporters later, "This is not a job I ever wanted or sought. I'm in the job I wanted here in Congress."
• Speaking yesterday at a forum honoring former Vice President Walter Mondale, Biden said he privately advised the president to go forward with the 2011 Osama Bin Laden raid, a decision he previously has said he opposed.
• Former Virginia Sen. Jim Webb announced Tuesday that he is dropping his bid for the Democratic presidential nomination and will consider running as an independent in the coming weeks. He said his views are "not compatible" with the power structure and nominating base of the Democratic Party.
• A group of conservative House GOPers yesterday unveiled a proposal to raise the debt limit through March 2017 that also calls for mandatory spending cuts. The Republican Study Committee's "Terms of Credit Act" would raise the debt ceiling by roughly $1.5 trillion through March 2017.