• Michael Tomasky of The Daily Beast calls in at 9:30am ET / 6:30am PT to talk about the Senate's last, best hope to avoid default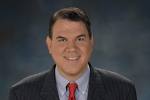 • Rep. Alan Grayson (D-FL) calls in at 10am ET / 7am PT to talk about the rules change in congress that put Eric Cantor in power
• Sexy Liberal Hal Sparks joins us in the Los Angeles Bureau at 11am ET / 8am PT for Humpdays With Hal
• The nation is just hours away from a crucial deadline to avert default on its debts and Washington remains muddled in a risky legislative process. Senate leaders say they are closing in on a deal that could pass the upper chamber with bipartisan support but it's unclear how fast they can get it to the president's desk.
• Fitch Ratings, one of the country's three major credit rating agencies, signaled Tuesday that it could downgrade the United States' rating, citing the impasse in Washington over raising the debt ceiling.
• Former President George W. Bush's heart situation that caused him to undergo a procedure in August was more serious than originally thought, as two sources close to the 43rd president now confirm he had a 95% blockage in an artery.