• Dean Obeidallah, columnist for The Daily Beast, calls in at 10am ET / 7am PT to talk about last night's election results
• Michael Tomasky of The Daily Beast calls in at 10:30am ET / 7:30am PT to talk about last night's election results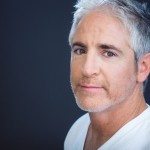 • Actor and comedian Carlos Alazraqui joins us in the Los Angeles Bureau at 11am ET / 8am PT for "Coffee With Carlos"
• Republicans are projected to win control of the Senate for the first time since 2006. The GOP is projected to pick up four key Senate seats previously held by Democrats, in Iowa, Colorado, North Carolina and Arkansas. They are expected to pick up 3 more Senate seats in Montana, South Dakota, and West Virginia.
• Republicans made a strong showing in gubernatorial races around the country. GOP candidates in Maryland, Arkansas, Illinois and Massachusetts all took control of governor's seats that were previously held by Democrats. The only upset Democrats were able to pull off was in Pennsylvania.
• Republicans have strengthened their majority control of the House of Representatives. As of 12:30 a.m. ET, Republicans had won 239 seats in the House to 180 for Democrats, which already gives the GOP a stronger hold than they had in the previous Congress, when they had a 34-seat majority.