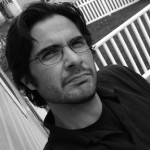 • Bob Cesca of "The Bob & Chez Show" podcast and Salon.com calls in at 10am ET / 7am PT to talk about the GOP jumping the shark
• Actor and comedian Carlos Alazraqui joins us in the Los Angeles Bureau at 11am ET / 8am PT for "Coffee With Carlos"
• A year out from Election Day, Ben Carson is virtually tied with Donald Trump among Republicans, with Trump attracting 24 percent of the vote, compared to Carson's 23 percent, according to Quinnipiac University's latest poll, released this morning. Jeb Bush is at 4 percent.
• In the highest profile race in an off-year election, Kentucky voters on Tuesday elected just the second Republican in four decades to the governor's office, in a race many pundits said hinged largely on President Obama's signature legislation, the Affordable Care Act.
• Ohio voters have rejected a ballot measure seeking to legalize recreational and medical marijuana use in the state. Failure of the proposed constitutional amendment follows an expensive campaign, a legal fight over its ballot wording, and an investigation into the proposal's petition signatures.
• Work has begun in Egypt to decode information from the flight data and cockpit voice recorders — the so-called "black boxes" — from the Russian jetliner that came apart in the sky and then crashed down into Egypt on Saturday.