• Ruth Riley, WNBA star (Chicago Sky) and Olympic Gold Medalist, calls in at 10am ET / 7am PT to talk about hunger in America, her personal story growing up on food stamps, and her work with No Kid Hungry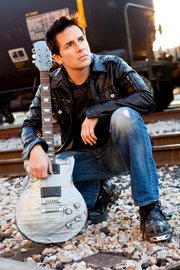 • Sexy Liberal Hal Sparks joins us in the Los Angeles Bureau at 11am ET / 8am PT for Humpdays With Hal
• U.S. Secretary of State Hillary Clinton on Wednesday pursued a Gaza truce, with Israel and Hamas still at odds over key terms, as Israeli air strikes shook the enclave and Palestinian rockets hit across the border.
• Federal Reserve Chairman Ben Bernanke on Tuesday urged Congress and the Obama administration to strike a budget deal to avert tax increases and spending cuts that could trigger a recession next year.
• House Intelligence Committee Chairman Mike Rogers (R-Mich) did little to tamp down speculation that he's under consideration to become the next CIA director, saying he could neither confirm nor deny conversations with the Obama administration about the vacant position.
• Firebrand Rep. Allen West, R-Fla., said Tuesday he had finally conceded in his bid for re-election to Democratic challenger Patrick Murphy.