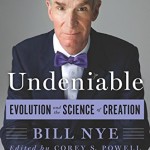 • Bill Nye The Science Guy calls in at 9:50am ET / 6:50am PT to talk about his new book on evolution and science, "Undeniable"
• Michael Tomasky of "The Daily Beast" calls in at 10am ET / 7am PT to talk about the GOP's efforts to kill ObamaCare
• Comedian and actor Carlos Alazraqui joins us in the Los Angeles Bureau at 11am ET / 8am PT for another edition of "Coffee With Carlos"
• Following an intense two days of talks, President Obama and Chinese President Xi Jinping unveiled an array of agreements on climate change, military cooperation and trade as they sought to overcome persistent tensions between the nations with the world's two largest economies.
• Iraqi forces claimed a big win in their fight with the Islamic terrorist group known as the Islamic State of Iraq and Syria (ISIS) on Tuesday, retaking the northern town of Beiji, home to Iraq's largest oil refinery. Since the weekend, there have been conflicting reports on the fate of the leader of ISIS.
• Republican candidate Dan Sullivan defeated Democratic incumbent Sen. Mark Begich in Alaska's U.S. Senate race Wednesday. The win gives the GOP eight Senate pickups in the midterm elections.
• Police will work to protect peaceful protesters in Ferguson after a grand jury's decision in the Michael Brown shooting case is announced, but those who cross the line into violence will face consequences, Missouri Gov. Jay Nixon warned Tuesday.