• Bob Cesca of "The Bob & Chez Show" podcast and Salon calls in at 10am ET / 7am PT to talk about last night's GOP debate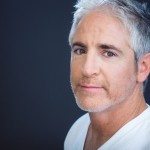 • Actor and comedian Carlos Alazraqui joins us in the Los Angeles Bureau at 11am ET / 8am PT for "Coffee With Carlos
• After three previous debates that focused largely on the personalities in the Republican presidential field, the candidates in Wednesday night's debate had an opportunity to stake out some clear policy positions. Policy differences emerged on a range of issues, from taxes to foreign policy.
• The University of Missouri said it is has increased security and is investigating online threats, an announcement that again heightened racial tensions on the campus after days of turmoil. One social media user threatened to "shoot every black person I see."
• The White House said Tuesday that it expects President Obama to sign a $607 billion defense policy bill despite provisions that would ban the transfer of Guantanamo Bay detainees to the U.S.
• The Obama administration plans to appeal a federal court's ruling late Monday that upholds the stay on President Obama's 2014 immigration executive actions, directing the case to the Supreme Court.