• Michael Tomasky of "The Daily Beast" calls in at 10am ET / 7am PT to talk about how Dems can get more GOP votes in 2016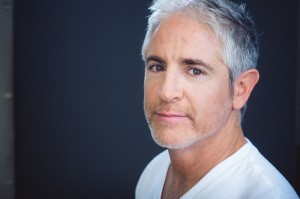 • Actor and comedian Carlos Alazraqui joins us in the Los Angeles Bureau at 11am ET / 8am PT for "Coffee With Carlos"
• Two judges on the Fifth Circuit Court of Appeals "chose to misinterpret the facts and the law in denying the government's request for a stay" on the temporary hold placed on the president's immigration executive action, a White House spokesperson said in a statement.
• President Obama called on the Senate Tuesday to extend key Patriot Act provisions before they expire five days from now, including the government's ability to search Americans' phone records. "It's necessary to keep the American people safe and secure," Obama said.
• The White House is not disputing Defense Secretary Ash Carter's contention that the Iraqi Army lacks the will to fight. "(A lack of will) certainly has been a problem we've seen in the past; that's what allowed ISIL to make such significant gains last summer," Press Secretary Josh Earnest said yesterday.
• As floodwaters slowly recede in Texas, more bodies surface — many found in vehicles swept away by raging currents. By Wednesday morning, at least 18 people were found dead in Texas and Oklahoma, as well as 13 in northern Mexico from the same storm system, and 13 are still missing.