• Eric Boehlert, Senior Fellow at Media Matters for America, calls in at 10am ET / 7am PT to talk about media coverage of Obama's "scandals"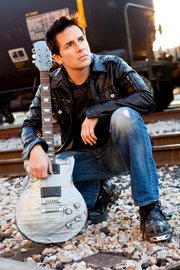 • Sexy Liberal Hal Sparks joins us in the Los Angeles Bureau at 11am ET / 8am PT for Humpdays With Hal
• Rescue efforts in the tornado-ravaged Oklahoma City suburb of Moore continued through the night into Wednesday morning, with officials increasingly confident that everyone caught in the disaster had been accounted for.
• A far-reaching bill to remake the nation's immigration system is headed to the full Senate, where tough battles are brewing on gay marriage, border security and other contentious issues, with the outcome impossible to predict.
• Internal Revenue Service official Lois Lerner, who leads the exempt organizations division under scrutiny for targeting conservative groups that applied for tax-exempt status, is refusing to testify before Congress. She was supposed to testify today, but will plead the Fifth.
• Former IRS Commissioner Douglas Shulman and outgoing Commissioner Steven Miller told the Senate Finance Committee on Tuesday that they knew last year that the IRS had a "Be On The Lookout" list while processing nonprofit applications and that tea party groups were on it. The extent of their knowledge at the time, however, was limited, they said.