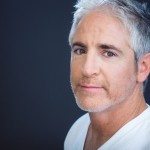 • Sexy Liberal Carlos Alazraqui joins us in the Los Angeles Bureau at 11am ET / 8am PT for Coffee With Carlos
• Mitch McConnell, the five-term senator from Kentucky — who's the top Republican in the chamber — defeated tea party-backed challenger Matt Bevin in Tuesday's primary. He goes on to run against Alison Lundergan Grimes in the Fall.
• A 30-page NBA document detailing the charges against Donald Sterling accuses the longtime owner of the Los Angeles Clippers of trying to persuade V. Stiviano to tell a league investigator she altered a recording and it wasn't Sterling making racist remarks on the audio, the Los Angeles Times reported Tuesday.
• Same-sex couples in Pennsylvania clamored for marriage licenses after a judge ruled to allow the state to join the rest of the Northeast in legalizing gay weddings, with Philadelphia offices staying open late to handle a rush of applications.
• An administration official says that the Department of Justice will not appeal a court's order requiring the US government to disclose secret memos detailing the legal justification for drone strikes on U.S. citizens suspected of being involved terrorism overseas.
• A group of retired NFL players says in a lawsuit filed Tuesday that the league, thirsty for profits, illegally supplied them with risky narcotics and other painkillers that numbed their injuries for games and led to medical complications down the road.