• Rep. Peter Welch (D-VT) calls in at 10am ET / 7am PT to talk about the Sequester and the resolution that would leave sequester cuts in place through the end of the year to avoid a government shutdown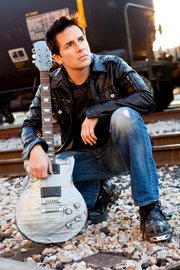 • Sexy Liberal Hal Sparks joins us in the Los Angeles Bureau at 11am ET / 8am PT for an hour of Humpdays With Hal
• President Obama is getting some surprising kudos from a group of unlikely lawmakers … GOP senators. As part of a recent outreach effort from the White House, Obama is making phone calls to some senators from across the aisle as they craft a new budget for the coming fiscal year.
• Less than two months into his second term, President Obama's approval rating has dropped to 42 percent and Americans blame him and his fellow Democrats almost as much as his Republican opponents for a fiscal mess.
• Hundreds of anguished Venezuelans poured into the streets of downtown Caracas crying, hugging each other and shouting slogans in support of President Hugo Chavez after learning of his death Tuesday.
• The Dow rose 125.95 points Tuesday and closed at 14,253.77, topping the previous record set in 2007 by almost 90 points. It's another sign that the country is slowly healing after the worst recession since the 1930s.
• Washington and its suburbs face what could be their heaviest snowfall in two years on Wednesday, as a fierce storm headed east after blanketing the Midwest.