• Michael Tomasky of The Daily Beast calls in at 9:30am ET / 6:30am PT to talk about Obama's handling of the mess in Ukraine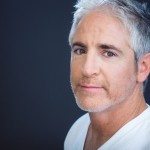 • Sexy Liberal Carlos Alazraqui joins us in the Los Angeles Bureau at 11am ET / 8am PT for another edition of Coffee With Carlos
• Top diplomats from the major players trying to find an end to the crisis in Ukraine are gathering in Paris today as tensions simmered over the Russian military takeover of the strategic Crimean Peninsula.
• When asked about Russian President Putin's defiant comments defending his right to use force if necessary to protect ethnic Russians in Ukraine, President Obama said, "I know President Putin seems to have a different set of lawyers making a different set of interpretations, but I don't think that's fooling anybody."
• President Obama on Tuesday released a nearly $4 trillion budget proposal for 2015 that includes more generous tax breaks for working families while scaling back breaks for the rich.
• George P. Bush beat conservative David Watts in the primary for Texas land commissioner, marking Bush's first big contest as he launches what many political observers expect to be a must-watch career in politics.