• Michael Tomasky of The Daily Beast calls in at 10:30am ET / 7:30am PT to tell us what Florida really tells us about ObamaCare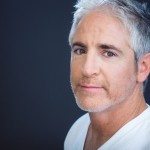 • Sexy Liberal Carlos Alazraqui joins us in the Los Angeles Bureau at 11am ET / 8am PT for another edition of Coffee With Carlos
• The missing Malaysia Airlines Flight 370 is more likely to be in the southern search area identified by investigators, which stretches far into the Indian Ocean, a U.S. government official familiar with the investigation said on Wednesday.
• Some data had been deleted from the flight simulator found at the home of the pilot of missing Malaysia Airlines Flight 370, the Malaysian Transport Minister said. Forensic work is under way to try to recover it, he said.
• Crimea's self-defense forces on Wednesday stormed the Ukrainian navy base in the Black Sea port of Sevastopol a day after Russia signed a treaty with local authorities to annex the region. A Ukrainian serviceman and a member of a local self-defense brigade were killed by gunfire in an incident in Crimea on Tuesday.
• Two people were killed and another injured this morning when a helicopter crashed in Seattle just yards away from the iconic Space Needle. The helicopter was a news chopper owned by ABC News affiliate KOMO.