• Daily Beast columnist Dean Obeidallah calls in at 9:30am ET / 6:30am PT to talk about Colbert viewers being smarter than normal news viewers
• Author Lance Simmens calls in at 10am ET / 7am PT to talk about his new book, "Evolution of a Revolution"
• Actorvist Melissa Fitzgerald joins us in the Los Angeles Bureau at 10am ET / 7am PT to talk about veterans issues including Bowe Bergdahl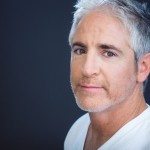 • Sexy Liberal Carlos Alazraqui joins us in the Los Angeles Bureau at 11am ET / 8am PT for Coffee With Carlos
• The Army will conduct "a comprehensive, coordinated" review into the case of Sgt. Bowe Bergdahl — the recently freed soldier whom some have deemed a hero, others a deserter — the military branch's civilian leader announced Tuesday.
• President Obama on Tuesday defended his decision to release five Afghan detainees from Guantanamo Bay in exchange for freeing an American soldier, saying his administration had consulted with Congress about that possibility "for some time."
• President Barack Obama called on Congress Tuesday to back a $1 billion effort to boost the U.S. military presence across Europe, as he sought to ease anxiety among NATO allies who are wary of Russia's threatening moves in Ukraine.