• The Rude Pundit calls in at 9:30am ET / 6:30am PT to talk about the bottomless sinkhole that is Iraq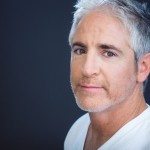 • Sexy Liberal Carlos Alazraqui joins us in the Los Angeles Bureau at 11am ET / 8am PT for Coffee With Carlos
• The U.S. government has captured who it's calling "a key figure" in the attacks two years ago on U.S. facilities in Benghazi, Libya, which killed U.S. Ambassador Chris Stevens and three other Americans. He's expected to be questioned by a special team of US investigators within hours.
• President Barack Obama on Tuesday asked congressional leaders to meet with him Wednesday as he considers his options in Iraq. Administration officials tell us the president will make the case for sending a limited number of special forces troops to Iraq.
• Republicans on Tuesday charged that the IRS has lost emails of a half dozen of its employees involved in the tea party targeting controversy, including a top aide to the now-fired acting IRS commissioner.
• Rep. Lou Barletta says the House "probably" has the votes to impeach President Barack Obama. "He's just absolutely ignoring the Constitution, and ignoring the laws and ignoring the checks and balances," the Pennsylvania Republican said of Obama on the Gary Sutton radio show on Monday.