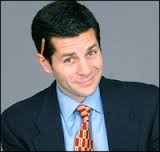 • Dean Obeidallah of SiriusXM Insight 121 and "The Daily Beast" calls in at 9:30am ET / 6:30am PT to talk about the GOP clown car
• Comedian and actor Carlos Alazraqui ("Inside Out") joins us in the Los Angeles Bureau at 11am ET / 8am PT for "Coffee With Carlos"
• Billionaire businessman and reality television star Donald Trump officially announced his 2016 presidential candidacy on Tuesday with a promise to do for America what he's always done for himself: nurture the brand. Trump suggested that no other candidate besides him can rescue the country.
• During a visit to South Carolina today, Hillary Clinton will introduce a plan to reduce youth unemployment. The Democratic frontrunner is encouraging businesses to hire apprentices by offering them a tax credit of $1500 per apprentice hired, according to a Clinton campaign aide.
• Rachel Dolezal — fresh off of stepping down as head of the Spokane NAACP chapter over criticism that she's portrayed herself as black, even though she was born white — stood by that self-assessment Tuesday, insisting, "I identify as black."
• The Golden State Warriors won their first NBA title since 1975, downing the Cavaliers 105-97 last night in Cleveland. The Warriors won the NBA Finals four games to two, winning the last three contests.