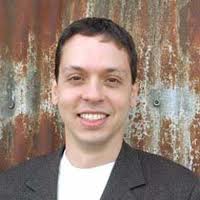 • Markos Moulitsas, founder of DailyKos.com, calls in at 10:30am ET / 7:30am PT to talk about the Senate's immigration reform efforts
• Sexy Liberal Hal Sparks joins us in the Los Angeles Bureau at 11am ET / 8am PT for Humpdays With Hal
• Edward Snowden, an American who has leaked details of top-secret U.S. surveillance programs and is believed to be in Hong Kong, is technically free to leave the China-ruled city at any time, local lawyers said on Wednesday, and one suggested he probably should.
• Dogged by fear and confusion about sweeping spy programs, intelligence officials sought to convince House lawmakers in an unusual briefing Tuesday that the government's years-long collection of phone records and Internet usage is necessary for protecting Americans — and does not trample on their privacy rights.
• President Obama prodded Congress Tuesday to send him a bill by fall remaking the nation's immigration laws, even as the Senate prepared to cast its first floor votes on the landmark measure opening a door to citizenship for millions.
• At least four major wildfires fueled by hot, gusty weather Tuesday burned along the front of the Rocky Mountains in Colorado, including two that together destroyed dozens of structures and chased people from hundreds of homes