• Rebecca Coffey, conversion therapy researcher, calls in at 10am ET / 7am PT to talk about the Texas GOP calling for mandated gay conversion therapy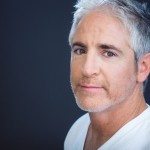 • Sexy Liberal Carlos Alazraqui joins us in the Los Angeles Bureau at 11am ET / 8am PT for another edition of Coffee With Carlos
• In an upset for the ages, Majority Leader Eric Cantor of Virginia, the second-most powerful man in the House, was dethroned Tuesday by a little-known, tea party-backed Republican primary challenger carried to victory on a wave of public anger over calls for looser immigration laws.
• A gunman walked into an Oregon high school gym with a rifle and shot a student to death on Tuesday before he was found dead in a bathroom stall, in the third outbreak of gun violence to shake a U.S. high school or college campus in less than three weeks.
• Defense Secretary Chuck Hagel will be front and center at the first public hearing on the Bowe Bergdahl prisoner swap when he goes before the House Armed Services Committee this morning.
• Islamic militants overran parts of Iraq's second-largest city of Mosul on Tuesday, driving security forces from their posts and seizing the provincial government headquarters, security bases and other key buildings. Gunmen cruised through neighborhoods, waving black banners while residents fled.