• Michael Tomasky of The Daily Beast calls in at 10:30am ET / 7:30am PT to talk about the jobs that President Obama has created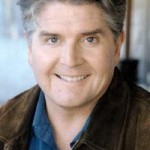 • Voice Deity Jim Ward joins us in the Los Angeles Bureau at 11am ET / 8am PT for some fun and frolic
• The Obama administration on Tuesday announced it is asking Congress for $3.7 billion to handle the influx of undocumented children crossing into the U.S. from Mexico. It would help ramp up proper care of undocumented migrants, speed up their court cases, and improve foreign cooperation to address the root causes of the migration.
• Sarah Palin called for President Barack Obama's impeachment Tuesday over his handling of a growing immigration crisis, becoming the most prominent right-wing US politician to make the provocative demand.
• As rockets and missiles fly back and forth between Gaza and Israel, the Israeli military — saying it doesn't expect the crisis to resolve itself soon — is preparing for a ground incursion.
• Sen. Robert Menendez, who has been dogged by a federal corruption probe, suggests he was the target of a Cuban intelligence smear plot over allegations — which the FBI has discounted — that he had sex with underage prostitutes in the Dominican Republic.
• Germany obliterated Brazil 7 to 1 in yesterday's semifinal World Cup match, eliminating the host team from the tournament.