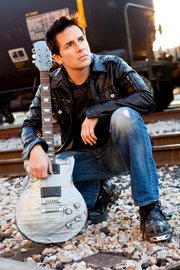 • Sexy Liberal Hal Sparks joins us in the Los Angeles Bureau at 11am ET / 8am PT for Humpdays With Hal
• President Obama challenged Republicans yesterday to help him craft a "grand bargain" for the middle class, unveiling a corporate tax reform proposal intended to put the GOP on the spot ahead of the budget battles he faces with Congress this fall.
• The sentencing hearing for Pfc. Bradley Manning begins today, and in the coming days, the famed leaker will find out how much time he will serve behind bars. It could be years or up to 136 years. He was found guilty of 20 charges, but acquitted of aiding the enemy.
• The San Diego City Council voted Tuesday to deny Mayor Bob Filner's request for taxpayers to pay his legal fees associated with a sexual harassment lawsuit against him, a spokesman said.
• New York City mayoral hopeful Anthony Weiner has released a new campaign video saying he won't quit the race. The 1 minute video was posted on his campaign's website Tuesday evening. "'Quit' isn't the way we roll in New York City," he says in the video.
• A bagged salad mix is being investigated as a source of the cyclospora stomach bug outbreak that has caused hundreds of cases of diarrhea.