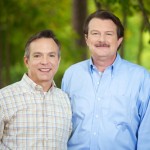 • Tim Bostic & Tony London, plaintiffs in the Virginia marriage equality case, call in at 9:30am ET / 6:30am PT to talk about the case
• Dean Obeidallah of The Daily Beast calls in at 10am ET / 7am PT to talk about the new Sarah Palin Channel
• Actor and comedian Carlos Alazraqui joins us in the Los Angeles Bureau at 11am ET / 8am PT for "Coffee With Carlos"
• President Obama announced Tuesday that the U.S. is once again moving to impose fresh sanctions on Russia as a consequence for its continued support of separatists in eastern Ukraine. The new sanctions target the defense, energy and financial sectors of the Russian economy.
• House Speaker John Boehner, R-Ohio, slammed Democrats on Tuesday for saying House Republicans want to impeach President Obama, calling it "a scam started by Democrats at the White House."
• Israeli tank shells slammed into a crowded U.N. school sheltering Gaza war refugees Wednesday, killing 15 Palestinians and wounding 90 after tearing through two classroom walls, a health official and a spokesman for a U.N. aid agency said.
• A broken water main near the UCLA campus sent a geyser of water some 30 feet into the air Tuesday, trapping people in underground parking garages and covering the school's basketball arena with water.