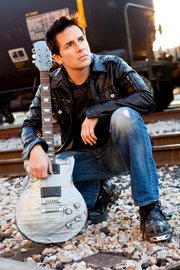 • Sexy Liberal Hal Sparks joins us in the Los Angeles Bureau at 11am ET / 8am PT for Humpdays With Hal
• The requirement that businesses provide their workers with health insurance or face fines – a key provision contained in President Obama's sweeping health care law – will be delayed by one year, the Treasury Department said Tuesday.
• Bolivia said President Evo Morales' plane was diverted on a flight from Russia and forced to land in Austria over suspicions that Edward Snowden might be on board, as several countries spurned the former U.S. spy agency contractor's asylum requests.
• Egypt braced for a showdown today after embattled President Mohammed Morsi insisted he will not step down in the face of demands by millions of protesters, vowing to protect his "constitutional legitimacy" with his life.
• The lone survivor of a 20-member elite crew deployed to fight a wildfire in Arizona was doing exactly what he was supposed to be doing, officials said Tuesday as the blaze was partly contained for the first time.
• The lead investigator for George Zimmerman's case testified on Tuesday that he believes Zimmerman may have exaggerated the manner in which he was injured during the confrontation that resulted in Trayvon Martin's death last year.